1/1/19: 
Happy New Year!!!! 
Thank you for all of your support. Your kind words about my music mean so much to me! In 2018, my songs were included on the Existing and Occurring Talent Playlist on Spotify and on the JogTunes Indie Podcast on iTunes! Thank you and for listening to, downloading, streaming, and sharing my music.  
I have been doing a lot of writing. I am always writing. Some songs, some poems, and parts of book I have been working on. It is definitely time to get back into the studio, and I am looking forward to sharing new music with you soon! I don't know of any release dates yet, but I will have more information over the couple of months. 
Keep spreading love and kindness. You are all amazing!    
11/1/18:
November in Pancreatic Cancer Awareness Month. We must Demand Better to change the future of pancreatic cancer. Join me and Pancreatic Cancer Action Network​ this November in supporting all affected by pancreatic cancer. Be PANCaware! Help spread the word by visiting the Take Action section on PanCan.org and sharing their infographics on social media using the hashtags #pancreaticcancer and #PANCaware. Thank you.
7/4/18:
Happy 4th of July!! Happy Birthday, America!
I went to watch fireworks with friends last night, and wanted to share a few photos I took.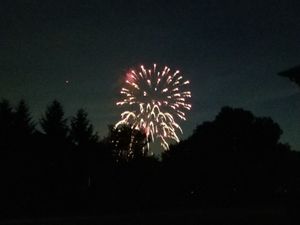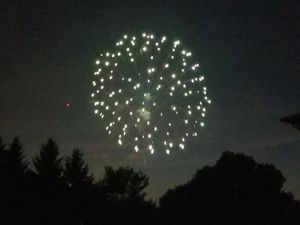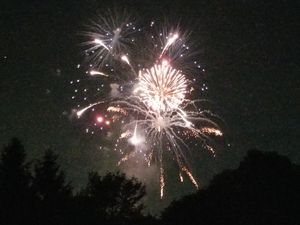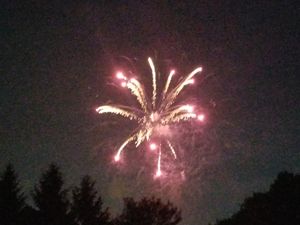 Enjoy this video from The Sandlot! "America the Beautiful" by Ray Charles.
4/2/18:
My songs Dear One and Wishful Thinking are included on the JogTunes Indie Podcast's April Playlist! This podcast features a great mix of indie music, sequenced by BPM for motivating running workouts. Learn more about JogTunes and follow them on Twitter and Facebook. Check the JogTunes Podcast every month for a new mix of music!
1/18/18:
My song More Than Words Can Say is on the Existing and Occurring Talent Playlist on Spotify! Check out all of the great songs on the playlist and share it with others! Hoping to have more of my songs included on the playlist soon. Thank you for listening and sharing!